»

GuildCraft Network

Website of the GuildCraft Network
Valentine's Sale!
The sale runs from 7 February until 17 February.​


New Partner: Minekind 3D Printed Skins​
​
​
Minekind
Today we're very happy to announce that GuildCraft has partnered up with Minekind! Minekind is a company which specializes in creating 3D printed Minecraft skins. They will provide us with a few skins each month which we can use for awesome events! And everyone can participate since they ship all over the world.
You can also directly go to their website and purchase your own skin with the code:
GUILDCRAFT
for
10% OFF
. Using this code will also support GuildCraft so it's a win win situation! Their website is:
www.minekind.com
Event
The first event will be announced soon, you'll need building skills for this one. And like I said everyone can participate except
@TheJovi
. He knows why, hue.


Annihilation BETA Released!​
​
What is the goal of the Beta test?
The goal of a Beta test is to find most of the bugs and add a few extra features if needed. We've done several Alpha and Beta tests our self but the real test is when 120 people storm the server. So keep in mind bugs are
COMMON.
You can report bugs in the following thread:
http://guildcraft.org/forums/annihilation-beta.45/
Notice
We did not nerf any kit so if a kit is weak or stronger
REPORT IT.

Current status:
Closed,
We've a list of bugs which we need to fix before we can re-open Annihilation BETA. This is of course the goal of a BETA finding bugs before full release.
DO

NOT

JOIN IF YOU WANT A STABLE GAME OF ANNIHILATION
​


EggWars Released!​
​
New gamemode
Our new gamemode EggWars has been released into the wild. The idea of EggWars comes from CubeCraft (play.cubecraft.net) be sure to check out the original! You play EggWars by defending your own egg and trying to destroy the enemy's their egg. Once destroyed a egg will not respawn.
Players who are killed will only re-spawn if their egg is still alive. There are also Generators in the map which can be upgraded throughout the game. You can purchase items and blocks from the villager with iron, gold and diamonds which you can get from the generators.
Global MiniGames Ranks
EggWars is also the first server to be added to the Global MiniGames Ranks. There will be 5 ranks in total and more MiniGames will be added soon. The Global MiniGames Ranks will be 50% off during the creation.
Now go destroy those eggs!
​
New Record!
Woop woop!
Extra news:
Our store is having issues with sending the commands to the servers please have patience, Buycraft is working on resolving the issue.
Notice:
Survival will be down tonight for relocating.
​


Happy New Year!
From everyone at GuildCraft, we wish you a Happy New Year!
We even hit a new record!

​
New developer: Arjenpro
​
Introducing
Ladies and Gentleman get hyped for some awesome news! We've acquired a brand new very enthusiastic developer for GuildCraft. His name is
@Arjenpro
. And we've started right away! Annihilation will go 100% custom made. We're doing a build up from the ground towards a brand new Annihilation!
Goal
The new Annihilation will have some extra's such as Bosses, Ender brewing stands, Stats and more! All kits and xp will transfer to this new version so don't worry you'll lose nothing! All multipliers and such will also work. We will build towards a stable 1.0 version and go on from there with some unique changes. Feel free to make suggestions for us after this 1.0 version.
And again give a warm welcome for
@Arjenpro
and make him feel welcome
He will create a topic soon with updates about the new Annihilation. So keep an eye on the forum!
Hello, I made some new kits some time ago and we are releasing them to the public. I have to give credit to @
N
uteriThePikachu [If you have a new forum name let us know] for the Mutant kit idea. I hope you enjoy them and if there are any bugs and/or problems with the kits give us feedback and we'll try to fix it. The update will most likely happen today, so look out for it.
Mutant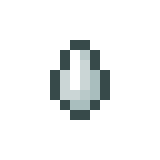 This kit focuses on RNG (randomness), Every time you click your special you will gain a random effect, this includes some negative effects so watch out cause it might backfire, the cooldown is 15 seconds and the effect lasts 10 seconds, while you have an effect active you have a very low chance of mutating another person on hit, this includes positive effects (they will only have the effect 2 seconds).
Zombie
This kit is based on melee attacks, as a zombie you have a chance to gain HP and poison (infect) when attacking without a sword, yes, you can eat your enemies brains. Talking about brains, zombie kit's special is called BRAINS! which gives you a higher chance of healing and poisoning your enemies on top of getting a speed buff during an amount of time. Now you would say attacking without a sword is kind of useless. Zombie has enhanced melee attacks which give the player basic damage, on top of this you gain extra attack damage every kill you gain till a max of 5 kills where your attack damage should do +2.5...​
Hello Community,

Like the title says, I will be stepping down as Head-Admin of the Annihilation server. My reason for this is because I'm working on a top secret project! Well not exactly top secret since I will be posting snapshots and some information within a few weeks. But still it's gonna be awesome! Oh and my personal life has become allot busier which is nice. Prison will still have me as their Head-Admin so you will still see me around GuildCraft!

So without further ado I bring to you the new Head-Admin of Annihilation: Kriscapelle

He will be supported by me in the beginning but I'm sure he will do a great job when I'm gone! Thanks for reading and remember happy Annihilating! Oh and wish Kris some good luck!
GuildCraft is pleased to welcome you to our new website, designed to let you experience a better and more informative community. We've left the cold and dark website provider called Enjin to go on vacation towards our new warm and lighter website. We're now the ones who handle every single aspect of the website which gives us a lot of freedom.

Forum
It's possible that you might recognize this forum style from other websites. This type of forums is used by both Spigot and Bukkit and many other Minecraft server. Since this is a new website members will have to create a new account in order to login and post on the forum. Old forum topics created before the transition cannot be found here. We, the community will have to fill up this forum to bring it to life. But make sure you read our Forum Rules before creating a new thread or responding to a topic.

Support
We've added a ticket system for a few common issues on our servers. Currently we have 2 departments which is Forgotten password and Purchase issues. More departments will be opened in the future and as always feel free to suggest a department.

Applications
Our application system for staff has been improved. Members will now only see one mod applications and can select the server on which they want to become mod. Mod's and higher can see all the applications. We've also improved our questions so that we know more about the person who is applying. This will help us making the right decision when it comes to promoting someone. The mod application will also have a minimum requirement regarding your forum activity in the near future. This is disabled for now since the website is new.

Store
Our store has received a major makeover. Everything works the same but the whole design has been changed in the same style as the website. Shout out to griffsnuff from DeviantArt for allowing us to use his work for our background! You can find his DeviantArt page here:...