»

GuildCraft Network - Cracked Minecraft Server

Come play all kinds minecraft games or mini-games. Our server is free to play for everyone, come and play on Guildcraft.
Hey guildcrafters,
This post is not a happy post or an announcement regarding GC related stuff.
Yes, this is a minecraft server, but we are also a community, and I personally care about people here.
Sadly, heart breaking, shocking, we have been told our dear friend, cl0se5, he took his own life yesterday evening, by jumping into a moving train. The reason for that was him discovering a photo of him being naked has been distributed in the social medias, mainly through Snapchat.
This is a very shocking and sad news, and I know many people here loved cl0se5 for who he was. We weren't the best friends let's say, But I always appreciated him and respected him, and always knew he is a great guy. I found this shocking for me.
I am asking you all, please, stand up silently for 1 minute, think about him, in rememberance of him. Show him how well loved he was and still is in our community.
Goodbye dear friend, you will not be forgotten, and you will always be remembered here, among us all. Your soul is in a better place now, with no suffering.
Goodbye dear friend. May you and your soul rest is piece.
If you would like to help us raise our friend's memory, Please consider donating any amount of money you wish. All donated money from this will go directly to charity organizations, and his family as well, in order to make more people know and remember our friend.
https://www.youcaring.com/memorialofcl0se5-848093
I could be discreet, but meh screw it I'll just say it with this picture: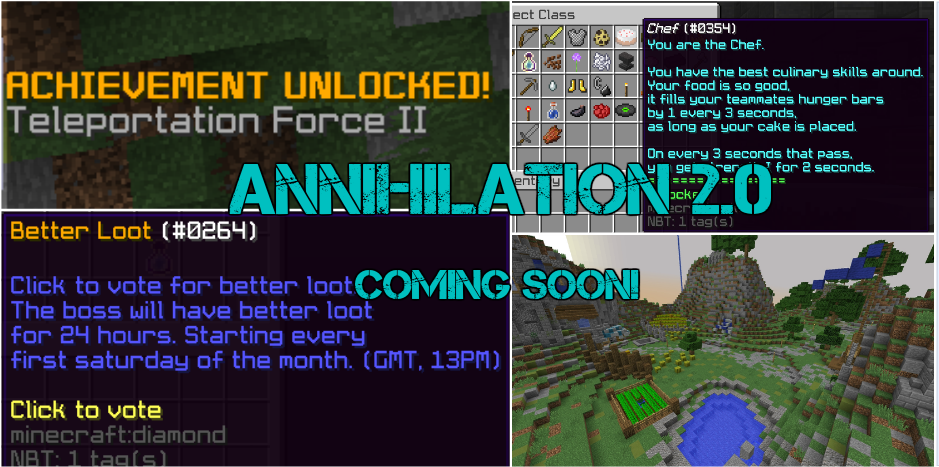 More details soon..
​
I knew this day would come... I've loved my Bunnies but they have taken over control. The server will be renamed to BunnyCraft and the ownership will be transferred to them. Goodbye.​
​
Hey, folks!
After a very long time, a lot of work, a lot of suggestions of people (thank you all!), OP Prison is going to be released next week! (Finally, I know)
Some information about the release:
Some New Features:
• OP prices for everything.
• OP tools, weapons, and armors.
• Only a main boss that spawns every 24h.
• Spawner upgrading system.
• New crates.
• New spawn.
• New mines.
•
Custom enchants.
• Enabled the
Nether
and the
End
. (Will not be available in the first 2 weeks)
• New anti PVP log (combat log) method.
and more and more!
Ranks:
As for now, OP Prison will have ranks, but ranks from other servers such as regular Prison will not apply in OP Prison, and we will not transfer any ranks from other servers to it. The new OP Prison ranks will be available in our store on the release day.
Staff Applications:
Apps for op prison are now opened. You can pre-apply now for staff. Make sure you meet all the requirements before applying!
Expected release time:
Delayed until further notice.
​