»

GuildCraft Network

Website of the GuildCraft Network
SkyGrid is back online! We've changed the setup a little bit so make sure to check it out!
​
Cosmetic Builder Packets 80% OFF!
Our new packages "Wing-Builder" and "Rain-Builder" are now on sale!
Introducing update logs
The forum section Update Logs will show you changes that are made to the server. This will be done on a daily basis.
Voting Contest!
​
Vote Contest
The top 10 voters of this months will receive the following prices! (By month I mean October ofc)
50 Euro Coupon
45 Euro Coupon
40 Euro Coupon
35 Euro Coupon
30 Euro Coupon
25 Euro Coupon
20 Euro Coupon
15 Euro Coupon
10 Euro Coupon
5 Euro Coupon
4 Year Ownership Sale
It's been 4 years since I've fully taken over GuildCraft so we will have a 40% sale on all our products this month!
Our brand new lobby build by
@SkysAlive
​
New lobby
I'm happy to announce our brand new lobby! This lobby has been in the making for a long time but it's finally finished! We've also updated our auth system. Players will now first connect to one of our auth servers before going to one of our lobby's.
Survival Games
@xph11
has been working his ass off and has finished his newest creation a complete rework of Survival Games. This new Survival Games has teams and solo games. Voting for maps has also been returned!
Note: We're currently transferring to our new proxy. This might take some time for some
which means you won't see the new lobby yet.​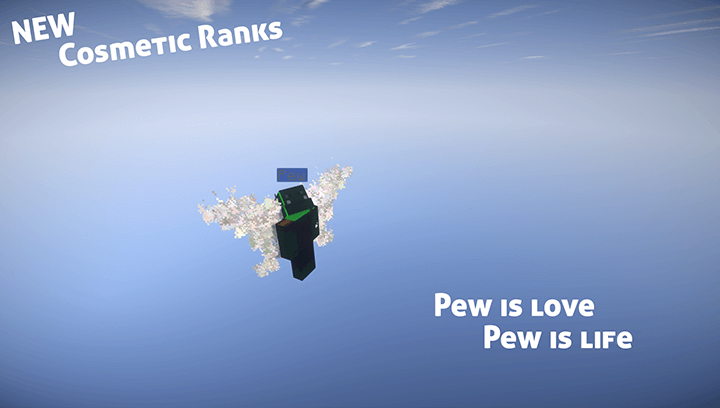 The new ranks have been released!
​
New ranks
We've finally released our new Cosmetic ranks! These ranks give no gameplay advantage other than looking fabulous! They also give monthly global booster rewards which will benefit everyone online if you choose to activate them. The ranks are per server and not globally as before.
You can check out the ranks at
buy.guildcraft.org
we will release them to all servers where possible upcoming week!
50% off during our promotion sale
​